Neem de regie over met een acquisitie van een huurovereenkomst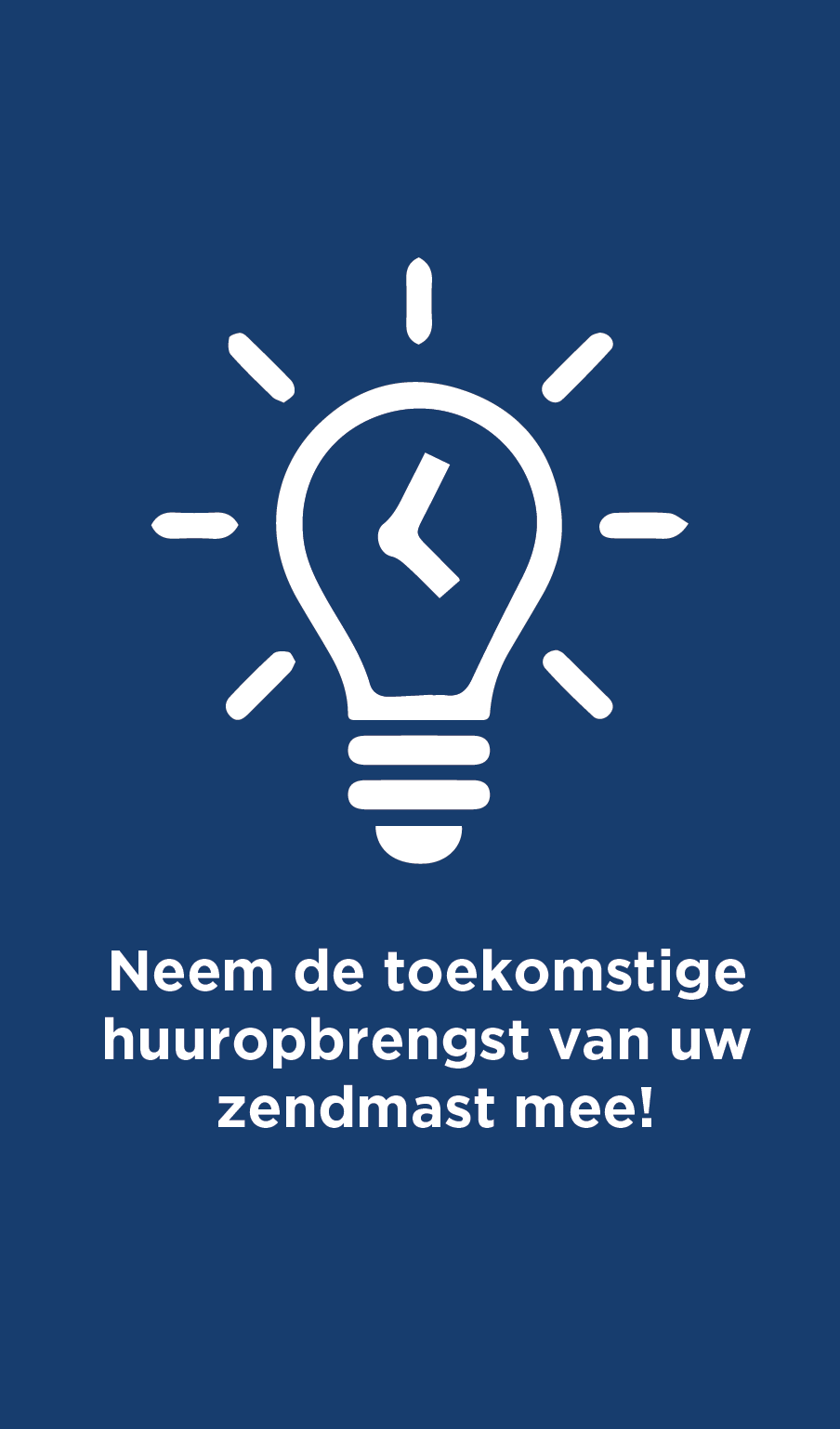 Uw huurovereenkomst is waardevol en u heeft het recht om daarvan de vruchten te plukken, ook door middel van een afkoopsom voor de toekomstige huur. Er zijn geen wettelijke of contractuele belemmeringen die maken dat u niet direct profijt zou kunnen hebben van uw huurovereenkomst.
Door te kiezen voor een afkoopsom, heeft u de regie in handen. Daar komt bij dat u toekomstige huuropbrengsten direct kapitaliseert. Dit is voor u een groot voordeel, indien u uw eigendom bijvoorbeeld in de toekomst wenst te verkopen. Indien u niet kiest voor een afkoopsom betekent verkoop van uw eigendom ook direct een verlies van uw huuropbrengsten (de zendmast blijft immers bij dit eigendom). Een afkoopsom geeft u bovendien de volledige vrijheid om te kiezen hoe en wanneer u uw geld wenst te besteden. U kunt daarbij bijvoorbeeld fiscale, persoonlijke of financiële doeleinden hebben.